Plan to Attend the 2019 LCMC Northwest District "Gathering" on
May 3-4, 2019
Richland Lutheran Church
Richland, WA
---
Theme:
"My Feet are on the Rock: Standing Firm in a Shifting World"
Psalm 62:6s
The two day event will refresh you, challenge you, and energize you to be the best you can be for our Lord and Savior, Jesus Christ.
---
SATURDAY KEYNOTE SPEAKERS
Mark Vander Tuig
Service Coordinator for Lutheran Congregations in Mission for Christ since 2010.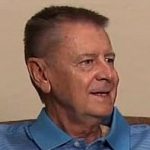 Walt Kallestad
Former Senior Pastor of Community Church of Joy in Glendale, AZ.
---
FRIDAY BREAKOUT SESSIONS:
Jeff Simunds – Tower of Light Ministries provides help and support for people struggling with unwanted same sex attractions.
Walt & Mary Kallestad – Pastors juggling church ministry with family home life.
Richland Lutheran Church service and evangelism showcase.
Living Way Bible Study – The solution for growing churches, empowering spiritual growth for every congregation by examining Scripture four different ways.